Discussion Starter
·
#1
·
My son asked him for a ride to work today (there's a snowstorm here) so I drove him in my trusty, rusty, Toyota Tercel 4WD wagon...
Just for kicks, here she is for y'all to see: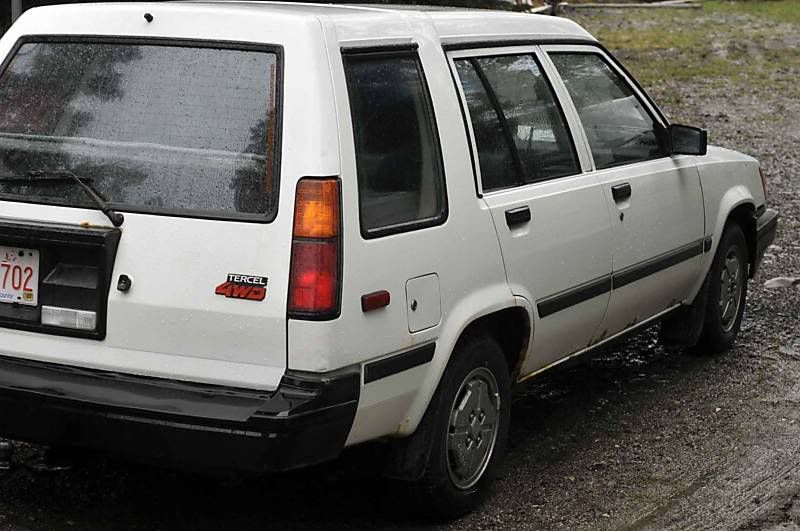 My family calls this "The Yeti" because it's a White "Snow Beast", rofl.
It's rusty, old (1983) and has 456,000 on the odometer, but runs like a champ, so I'm just never going to get rid of it until it finally DIES. I'm not too proud that I can't drive a beater, LOL.
AND on days like this it's amazing because I put 'er into 4WD and it becomes a little snow-plow.
If the snow is really deep I drive my truck:
But the tercel is WAAAAY cheaper to drive. I get about 35mpg combined highway/city driving in that little beast
And it's dirt-cheap to insure.