Discussion Starter
·
#1
·
Great question. my absence for the last week has been due to a Road Trip that my Father surprised me with for xmas.
He wanted to go on a Road Trip to Florida (we're in NY), just the two of us, taking a drive down there, no pace to set, no restrictions on what we "had" to see. My Grandmother (His Mother) lives in Dunedin, and he hadnt seen her in a few years (me longer then that), so it sounded like a good game plan.
We headed out last Thursday.
Saw this at one of the rest areas, palm trees! lol so i had to take a pic:
We got to my Grandmothers around 10pm on Friday evening after a very stress-free, relaxing trip down there.
The next morning we went for a walk and i snapped a few pics...
These were taken just a few blocks from my Grandmothers house: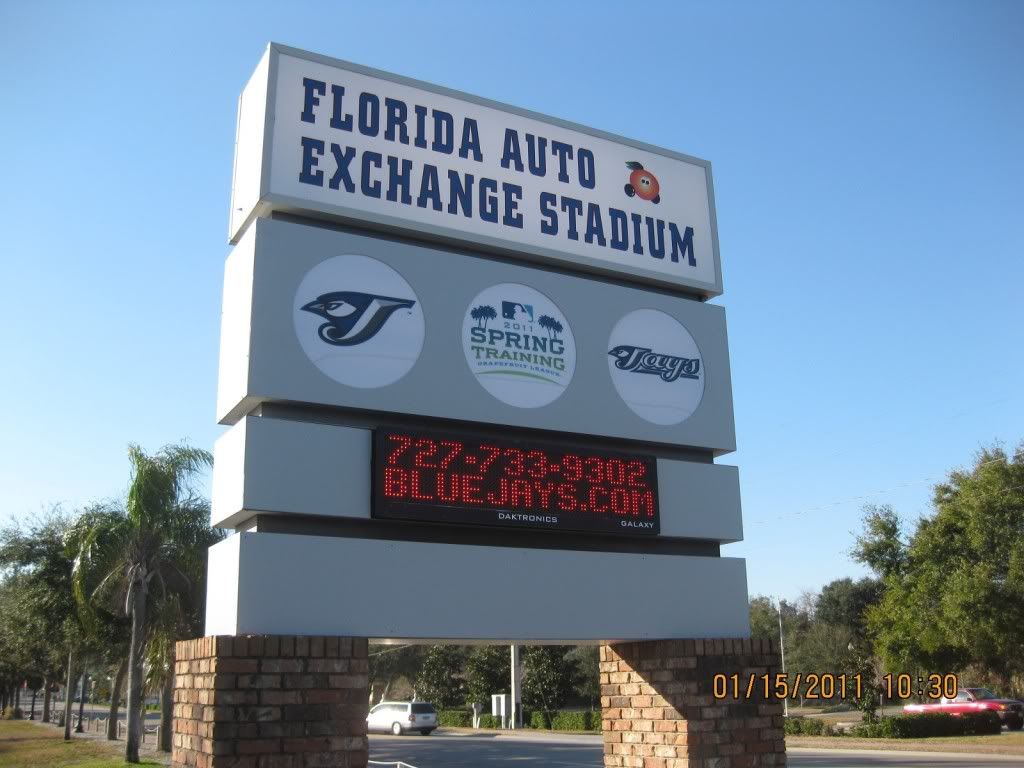 did a lot of walking (thats a good thing, right, lol) and took pics from time to time.
This Orange Tree was on someones front lawn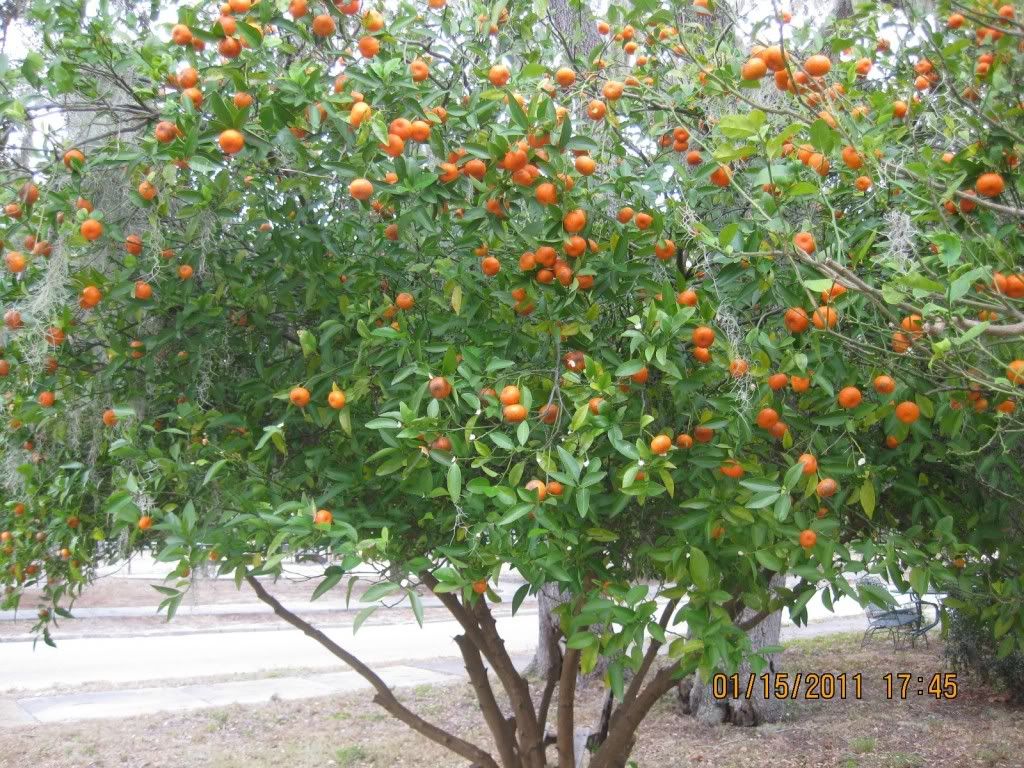 HAD to do the geeky thing and have my pic taken with a Palm Tree lol
Someone had a yard sale that did not go so well, and had this sign laying on the ground next to some stuff that was out by the curb unattended, and we thought it would be a great Dylan tribute lol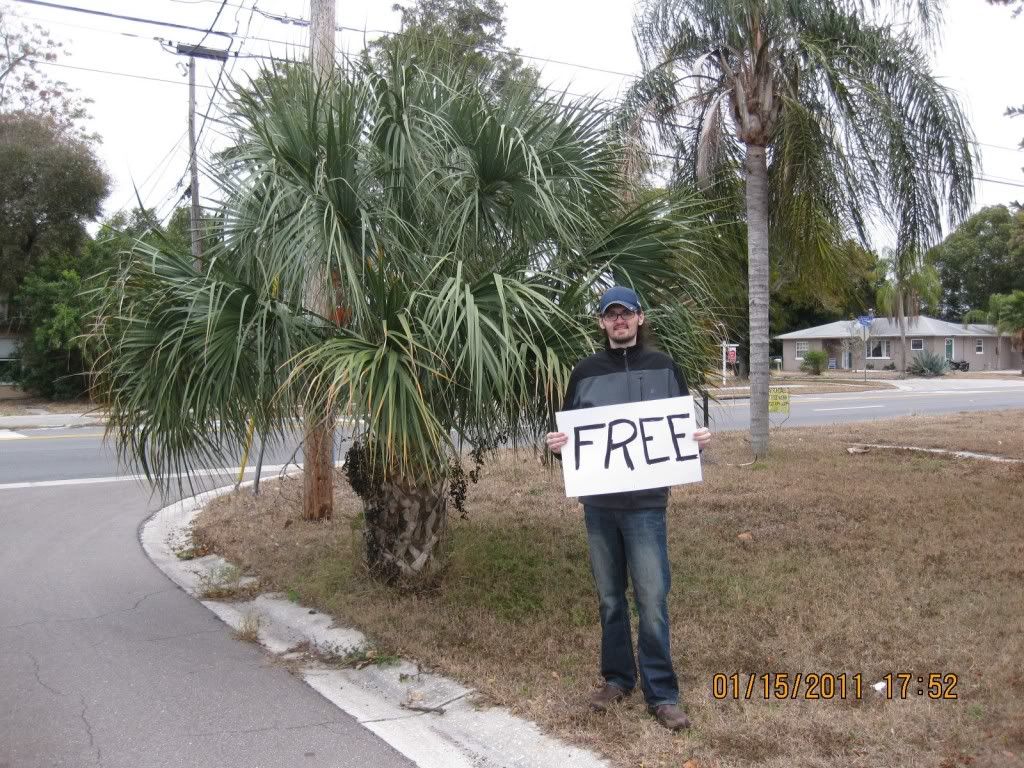 after a few days, it was time to head to Atlanta to see my Uncle, on the morning we were set to leave, the Florida Rains hit:
that didnt stop us, and we made our way to Atlanta. Although no pics were taken, a great time was had by all.
My uncle is only about 6 years older then i am, and we have a lot more in common then i thought we did. i was glad to get to sit and chat with him, as ive not seen him much during my life.
on the way home, i had to snap this water tower pic, as id never seen anything like it before
i had such a great time on the road trip. i learned a lot about my family, shared a lot of stories, heard a lot as well.
Thank You for taking the time to read my thread.
-Eric
aka TBP